Bio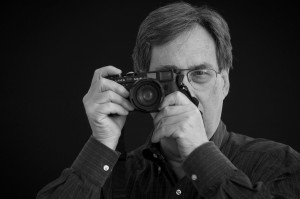 Paul Margolis first picked up a camera at the age of 9. He is a largely self-taught documentary and fine art photographer whose subjects include people living on the margins of society, vanishing Americana, historic architecture, and the vibrancy of life on New York City's streets. A unique quality of Paul's work is his ability to capture, preserve and convey the sense of vanishing worlds. He often combines images with text, both his own and in collaboration with writers and historians. While he has adapted to digital photography, he still works extensively with black and white film, which he processes and prints himself.
His projects have included documenting the small Jewish communities of Cuba and Ireland, as well as Jewish poverty in New York City. In the wake of September 11, 2001, he recorded the effects of the destruction of the World Trade Center on New York. More recently, he has been photographing small-venue performers in New York and old-time trades and crafts that still flourish in the city. He also did the photography for an updated historical guidebook to the Lower East Side and Bowery neighborhood of Manhattan, which was published by Columbia University Press in 2009. His work has been exhibited and published, and is in museums, historical archives and private collections.
Documentary and fine art photography have always been Paul's first loves; however, his background includes working as an editor, teacher, photojournalist and commercial photographer. He has an M.A. degree in Teaching from Fairleigh Dickinson University, and a B.A. in History from Bard College. Paul Margolis lives in New York City and works for the City of New York as a photographer and researcher.
Exhibitions
Individual Exhibitions
| | | |
| --- | --- | --- |
| 2014 | | Hidden Ellis Island, Living Room Gallery, St. Peter's Church, New York, NY |
| 2011 | | Hidden Ellis Island, Steamship Lilac Gallery, New York, NY |
| 2006 | | Hidden Ellis Island, JCC of Stamford, Stamford, CT |
| 2006 | | Woven Together: The Califon Basket Factory, Califon Historical Society, Califon, NJ |
| 2004 | | Hidden Ellis Island, Grace Institute Gallery, New York City |
| 2002 | | The Jews of Cuba, DC37 Gallery, New York City |
| 1997 | | The Jews of Cuba, B'nai B'rith Klutznick Museum, Washington, D.C. |
| 1996 | | The Jews of Cuba, Pro-Jex Gallery, Austin, TX |
| 1993 | | Jewish and Poor In New York, Jewish Theological Seminary, New York City |
| 1988 | | Shad Fishing on the Hudson, Hudson River Maritime Center, Kingston, N.Y. |
| 1987 | | Shad Fishing on the Hudson, South Street Seaport Museum, New York City |
| 1986 | | Shad Fishing on the Hudson, East Hampton Town Marine Museum, Amagansett, N.Y. |
Group Exhibitions
| | | |
| --- | --- | --- |
| 2014 | | Faith & Form, The Anne Frank Center, New York, NY |
| 2013 | | The Salon Show, West Side Arts Coalition, New York, NY |
| 2013 | | New York, New York, West Side Arts Coalition, New York, NY |
| 2013 | | People, West Side Arts Coalition, New York, NY |
| 2013 | | Living Beings, West Side Arts Coalition, New York, NY |
| 2012 | | Ten Years After, West Side Arts Coalition, New York, NY |
| 2010 | | Five New York Photographers, Grace Institute Gallery, New York, NY |
| 2010 | | The Tugboat Show, The Ear Inn, New York, NY |
| 2009 | | Symphony in Black and White, St. Francis College, Brooklyn, NY |
| 2008 | | Art of the Wall, Tompkins Square Library, New York, NY |
| 2008 | | Salon Show, West Side Arts Coalition, New York, NY |
| 2008 | | Women in the Course of Their Daily Lives, Grace Institute Gallery, New York, NY |
| 2008 | | City Workers Show, Salmagundi Art Club, New York, NY |
| 2008 | | Urban Landscapes, West Side Arts Coalition, New York, NY |
| 2008 | | Ellis Island Memories, JCC of West Orange, West Orange, NJ |
| 2008 | | Our Flag, Grace Institute Gallery, New York, NY |
| 2006 | | Here Was New York, Brooklyn Arts Council, Brooklyn, NY |
| 2002 | | I Love Manhattan, Manhattan Arts International, New York City |
| 2002 | | Here Is New York, New York City |
Collections
American Jewish Historical Society, New York, NY
Beit Hatfutsot, The Diaspora Museum, Tel Aviv, Israel
Brooklyn Arts Council, Brooklyn, NY
Library of Congress, Washington, DC
New-York Historical Society, New York, NY
Book Illustration

The Lower East Side Remembered and Revisited, Author: Joyce Mendelsohn, Columbia University Press, 2009